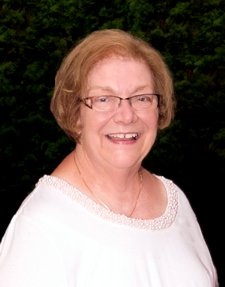 Longtime Grosse Pointe Farms resident Elizabeth A. "Penny" Soby, 73, died Saturday, December 12, 2015.
She was born January 24, 1942, in Grosse Pointe Farms, to Harry Franklin Knous and Dalina (nee Rossi) Knous. She earned bachelor's and master's degrees from Wayne State University and taught more than 40 years in the Grosse Pointe Public School System before retiring in 2006. She taught thousands of students throughout her career at both North and South high schools. Her last position before retirement was as advisor of North's student newspaper. She also taught at Marygrove College and was on the Grosse Pointe News Advisory Board.
Penny enjoyed traveling and volunteering, had an interest in history and education and was an avid supporter of the arts. She was the current president of the Grosse Pointe Historical Society and a member of the Beaumont Assistance League, Grosse Pointe Rose Society and Jane Austen Society of North America and a member and past president of P.E.O. Sisterhood. She was active with Christ Church Grosse Pointe, where she was a member of the communication committee and instrumental in the development and founding of The Cloister Bookshop.
Penny loved and appreciated all music, both as a performer and patron. She was a member of Pro Musica Detroit, Christ Church Chorale and Rackham Symphony Choir and enjoyed attending performances of the Michigan Opera Theatre, Detroit Symphony Orchestra and various theater productions throughout the area. She was a faithful fan of the Detroit Tigers and loved Detroit Red Wings hockey, never missing a televised game.
Penny was a kind and generous person willing to help anyone or in any situation. She enjoyed being with people and trying new things. She found joy in every adventure and was able to turn situations into teachable moments in a gentle and careful way.
Penny is survived by her daughters, Erika Davis and Brigit Soby-Rodriguez (Carlos) and grandsons, Ian and Andrew.
Visitation will be held from 5 to 7 p.m. Friday, Dec. 18, at Miller Hall at Christ Church Grosse Pointe, 61 Grosse Pointe Blvd., Grosse Pointe Farms.
A funeral service will be held at 1 p.m. Saturday, Dec. 19, also at Christ Church Grosse Pointe.
Donations may be made to Grosse Pointe Historical Society, 381 Kercheval, Grosse Pointe Farms, MI 48236 or the music fund at Christ Church Grosse Pointe, 61 Grosse Pointe Blvd., Grosse Pointe Farms, MI 48236.